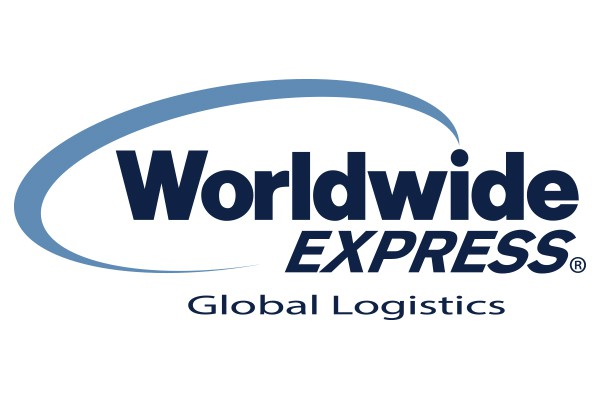 Carrier Sales

Are you a problem-solver, a go-getter, an entrepreneurial spirit who likes the thrill of helping customers build their businesses while building a book of your own? Do you want to join a competitive, energetic, young group of colleagues who will help you push yourself to the next level, and where the corporate team will reward your hard work with industry-leading payouts? If so, then you might be a fit for the Worldwide Express team.

WHY WWEX?

Worldwide Express is an entrepreneurial ADVENTURE set in a stable and comfortable corporate environment. This unique opportunity offers unlimited growth potential and uncapped earnings that are residual. WWEX is an industry leading Logistics firm with earnings north of $875M and over 125 offices nationwide.

WWEX is currently in major growth mode as we have continued to see record revenue figures in recent months. That growth is a result of an active sales force, diligent account management, and personalized customer service. The Carrier Sales position is a mix of sales, operations, and account management and is crucial to the success of our full truckload division. WWEX presents an unmatched opportunity for its people to develop professionally, and offers recognition and advancement for those who perform.

The Office & Culture:

The KC office offers active environment with all of the amenities that today's business professional desires. This work hard/play hard culture creates a fun environment where you can be very successful, while enjoy where you work.

Role Summary:

Source and procure the carrier services that will physically move freight for our clients. Top priority is ensuring timely pick-up and delivery of customer freight while building and maintaining relationships with carriers. Master of negotiation, you'll secure the best rates on a spot or transactional basis. You'll thrive in an ever-changing environment, taking a proactive approach in learning the pricing and capacity fluctuations within the truckload shipping market.

Your job:
Operational oversight of daily freight shipments

Work closely within your regional team to validate freight details

Source and procure carrier services to ensure timely pick-up and delivery

Establish and maintain relationships with carriers to expand capacity opportunities

Negotiate rates with carriers on a spot or transactional basis

Provide customer service your mother would be proud of
You need the following to get in the door:
College degree

1-3 year(s) of business world experience, prior sales experience preferred

Ability to multitask in an active environment

Driven and competitive nature

A backbone for negotiating, and the ability to handle conflict

Team player who can also produce independent results

Comfortable working on a sales floor with a lot of noise and distractions
What's in it for you:
Competitive base salary + monthly/quarterly/annual bonuses with uncapped commission

Fast track to promotions resulting in an increase in base salary

Hands on training and mentoring, we will teach you everything you need to know to be successful

Monthly, Quarterly, Yearly sales contest ... Trips ... Cash payouts

Health, Dental, Vision coverage, 401(k)

A career path like no other. We only promote from within

Fun and energetic work environment
Company
Quite simply, we making shipping simple. Worldwide Express offers customers a comprehensive solution for their shipping needs, whether it be small package, less-than-truckload or full truckload. We are a local partner for your global supply chain, providing consultative service from more than 125 offices across the nation. Through our relationship with UPS® and a highly selective carrier portfolio, we provide our customers with a breadth of shipping options unmatched in the 3PL field.

Worldwide Express has a strategic partnership with UPS for light package, domestic and international shipping to penetrate the small to medium size business sector. As UPS's largest business partner in North America our sales teams do what they do best, which is providing solutions to a C-Level executive while letting UPS do what they do best, deliver more packages on time than anyone else. In addition to our relationship with ups WWE has alliances with over 65 LTL, Domestic Air Freight, and International Air Freight carriers. WWE provides tailored services and individualized shipping solutions to fit the need of any small to medium sized business customers.
Worldwide Express is an Equal Opportunity Employer. Worldwide Express Operations, LLC and WWEX Franchise Holdings, LLC (collectively "Worldwide Express") strives to make employment decisions on the basis of merit, seeking the most qualified individuals in every job. All qualified applicants will receive consideration for employment without regard to race, color, religion, gender, pregnancy, gender identity or expression, sexual orientation, marital status, national origin or ancestry, genetics, disability, age, veteran status, or other status protected by law. All employment decisions will be based on valid job requirements or other legitimate, non-discriminatory reasons. Worldwide Express offers reasonable accommodations for individuals with disabilities in the job application and hiring process. If you would like to request such an accommodation, please contact the Human Resources Director of Worldwide Express.